MATT BLOMENKAMP

Graduated from Wayne High School in 1994
Graduated Midland Lutheran College class of 1999
Majored in Education (Physical Education)
Master's in Educational Administration – Wayne State College
Doctorate in Educational Administration – UNO
Current Occupation: Assistant Superintendent of Operations – Bennington Public Schools
Married – Wife Sarah and children Isaac and Ally
Current hobbies – Golf, going to concerts, cooking and attending my kid's activities
Favorite Class – Band
Favorite Teacher – Mr. Weber
Fondest memory of being a Blue Devil: I enjoyed the bus rides to and from athletic events and band competitions where I would visit with friends, relive the games, and listen to music.
CALE GIESE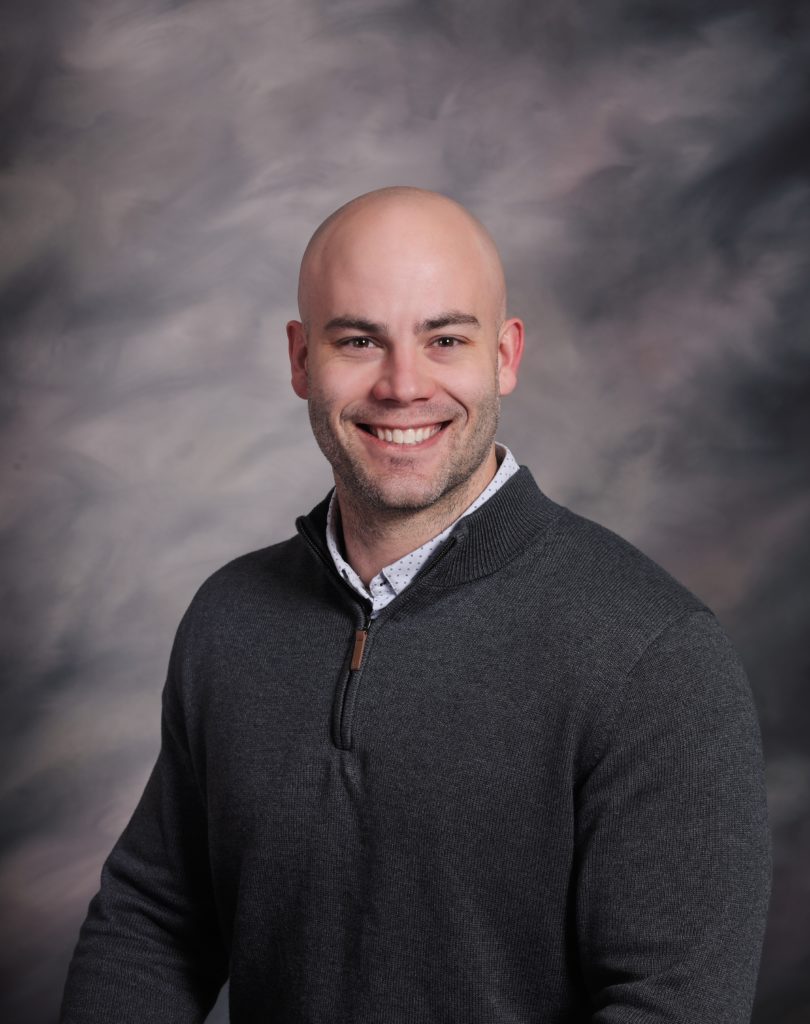 Gradated From Wayne High School in 2006
Graduated From Wayne State College
Major in History and Political Science/ Minor in Public Administration and Business
Current Occupation – Mayor City of Wayne and Nebraska State Director for Center for Infrastructure and Economic Development
Not Married
Current Hobbies – Running and Golf
Favorite Class – Foods and Nutrition with Karen Schardt
Favorite Teacher – Mr. Spieker
Fondest Memory of being a Blue Devil: During my first semester of college I realized how well the Wayne Community Schools had prepared me for my educational journey. One of the things that makes Wayne so special is the entire support system surrounding our youth – the school serving as the central pillar. I feel a great deal of gratitude to all the teachers, staff, and community members who have helped and inspired me along the way. Go Blue Devils!
BRAD HANSEN, ALLIE HANSEN (SISTER OF BRAD) AND KATELYN WILSON (WIFE OF BRAD)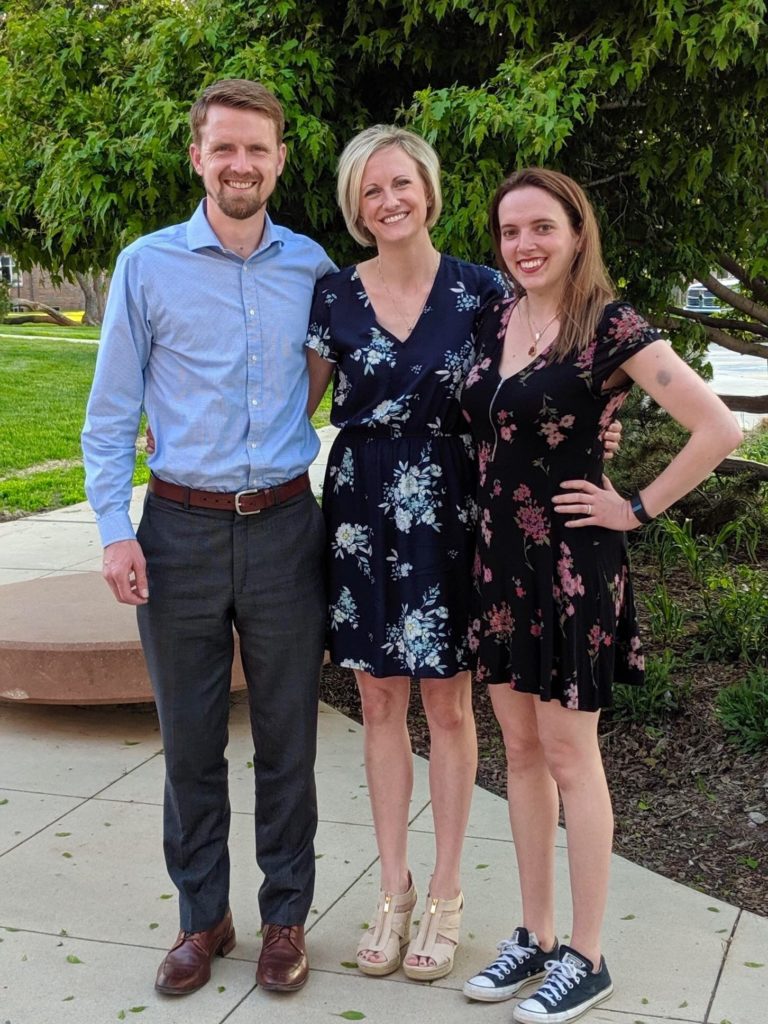 BRAD HANSEN
Graduated 2002
Graduated University of Nebraska Lincoln – Major in History with Minor in Philosophy and Political Science
Advanced Degrees J.D. Stanford Law School
Current Occupation – Attorney Chief Federal Public Defender for Iowa
Married – Katelyn Wilson No Children
Current Hobbies – Spending time with my wife, parents, and sisters and their families; spending time with our dogs; running marathons, half-marathons, and ultra-marathons; consistently being disappointed by Nebraska Cornhuskers athletics.
Favorite Class – It would be difficult to choose a favorite class or teacher. I had a universally great experience.
Fondest Memory of being a Blue Devil – I have many good memories, so it is difficult to choose the fondest. I will say that winning the state cross-country team championship during our senior year was likely the best, in part because so many of my classmates were on the cross-country team (both varsity and JV), and it was wonderful to celebrate with them all.