SCHOLARSHIPS
The Wayne Community Schools Foundation awards several scholarships each year. The foundation gives out it's own scholarship and houses scholarships that have been set up as memorials or alumni giving back to current Wayne Community Schools students. A list of all of the scholarships can be seen below. If you wish to donate to any of these scholarships and help students with their academic future, click HERE. Pictures of the 2023 scholarship winners can also be seen below.
Wayne Community Schools Foundation Scholarship
Mavis Dalton Memorial Scholarship
Darrel D. Heier Memorial Scholarship
Edith Huse Wightman Memorial Scholarship
Bob Keating Memorial Scholarship
Matthew J. Meyer Leadership Award
Tessa Moser Community College Scholarship
Kevin Murray Memorial Scholarship and Leadership Award
Dennis Otte Memorial Scholarship
Nana M. Peterson Memorial Scholarship
Fred & Violet Rickers Scholarship
WCSF Retired Faculty & Staff Scholarship
Wayne Community Schools Foundation Scholarship -Easton Blecke, Candace Heggemeyer, Sophia Reef, and Avery Herman.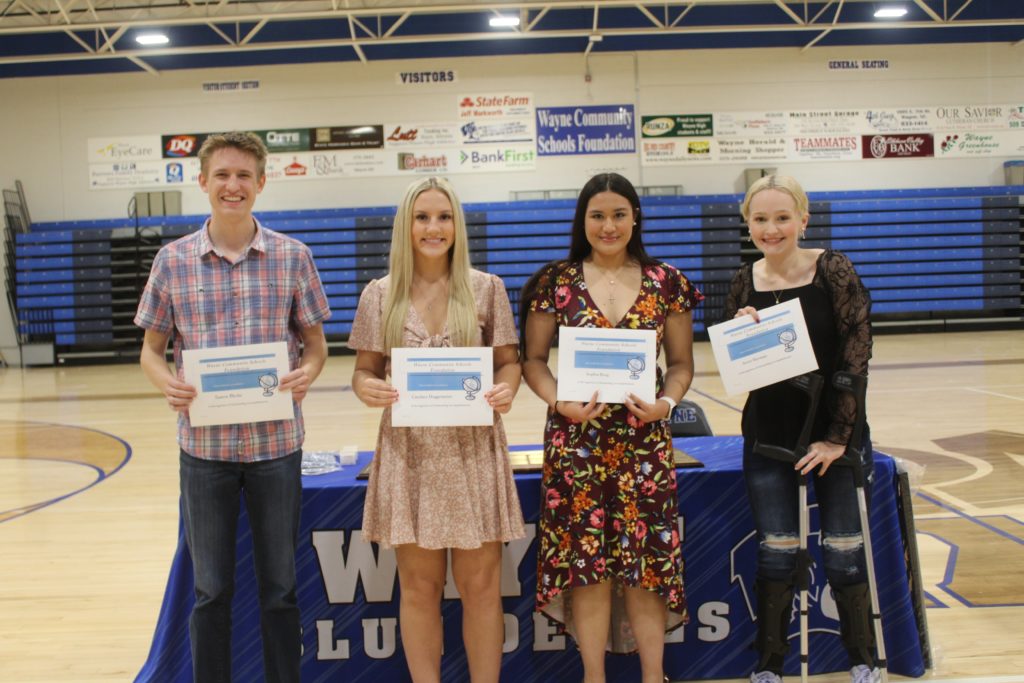 Mavis Dalton Memorial Scholarship – Logan Miller with Ron Dalton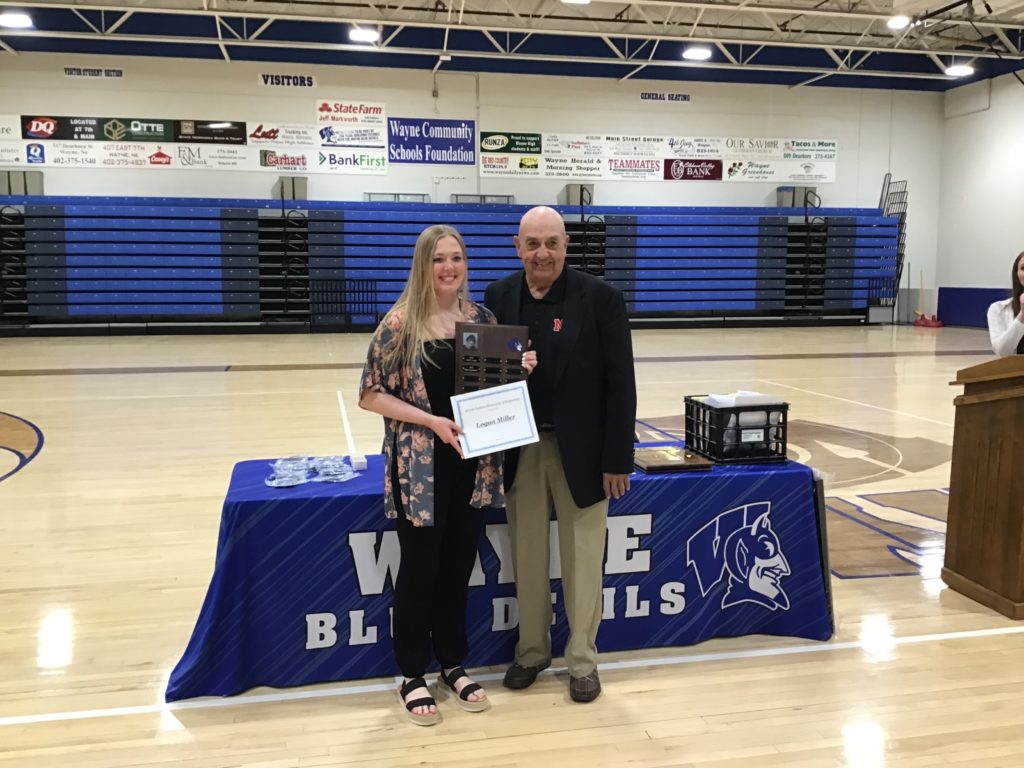 Darrel D, Heier Memorial Scholarship – Fatima Lucas Garcia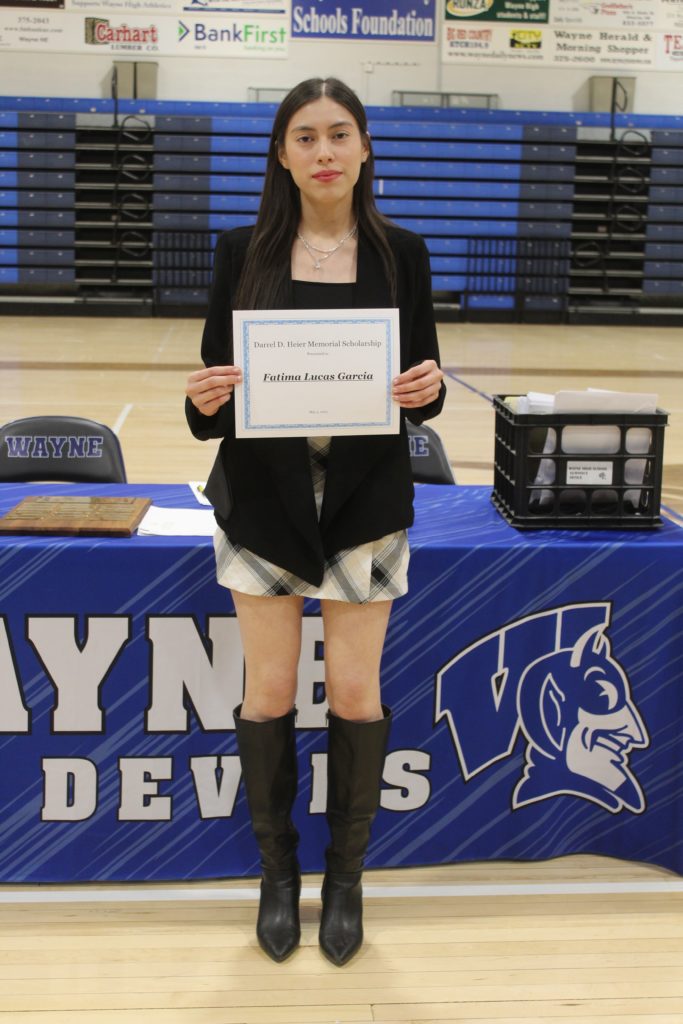 Edith Huse Wrightman Scholarship – Jace Piper and Bob Ensz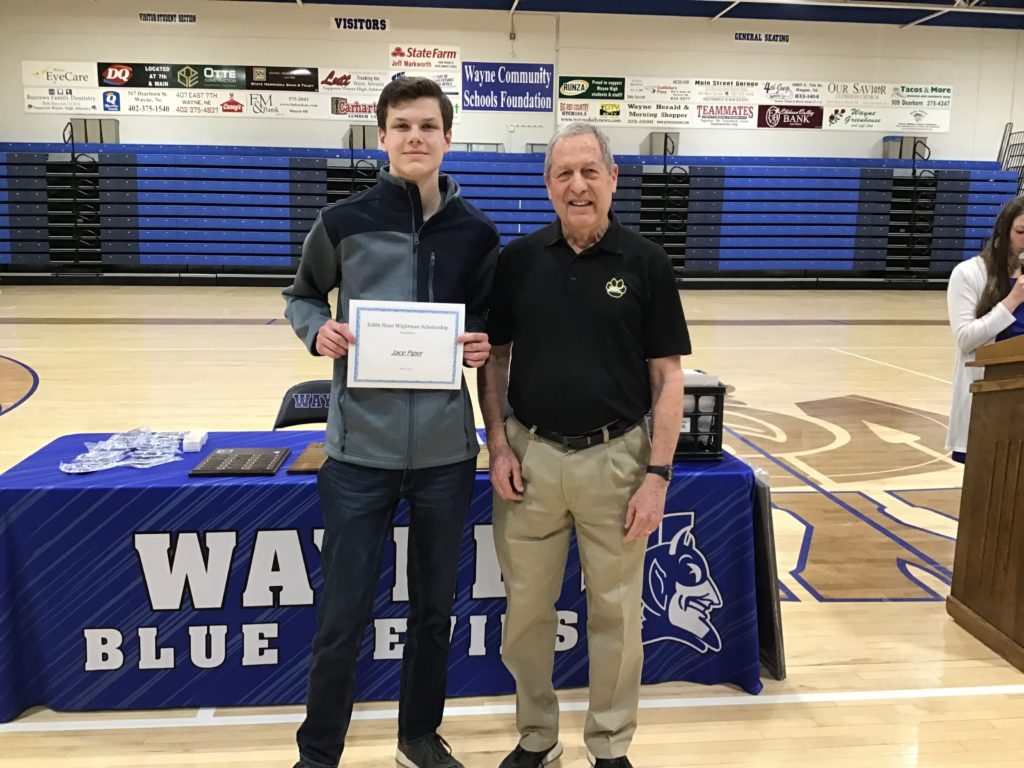 Bob Keating Memorial Scholarship – Riley Haschke and Ashton Brandow with Tracy Keating. (Ashton Brandow not in photo.
Matthew Meyer Leadership Award – Laura Hasemann with Rusty Parker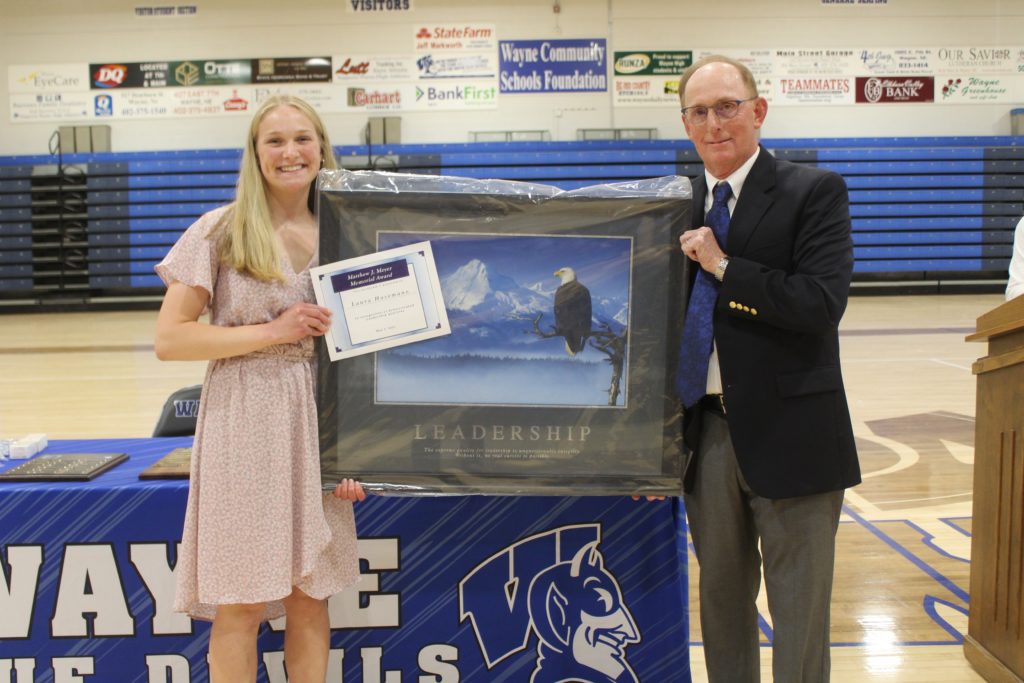 Tessa Moser Scholarship – Candace Heggemeyer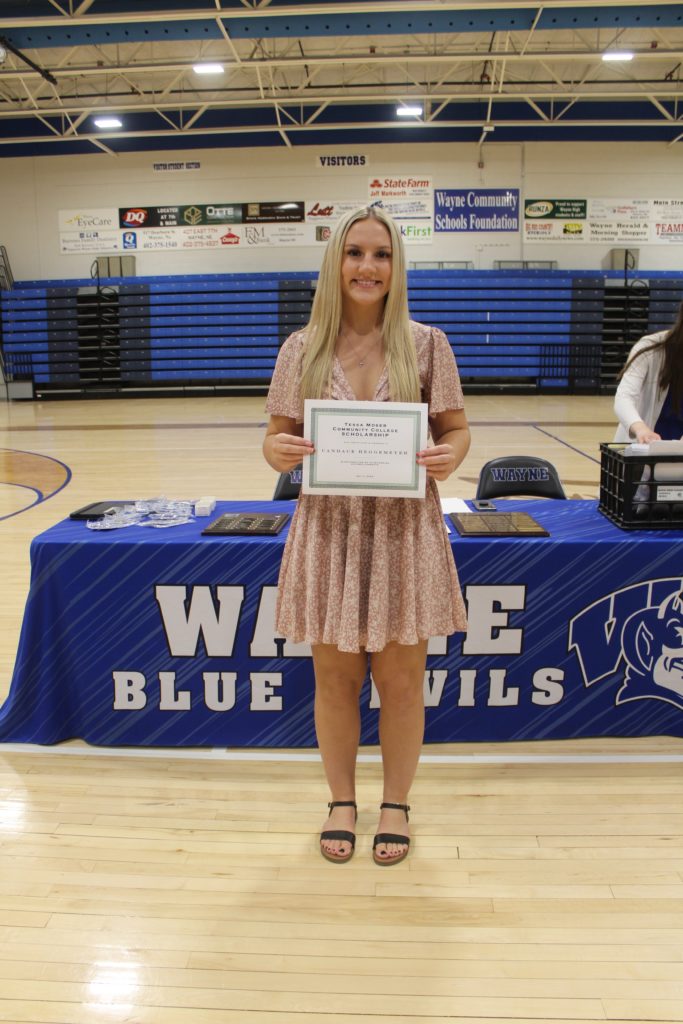 Kevin Murray Scholarship – Wyatt Heikes and Carter Junck. Kevin Murray Leadership Award – Daniel Judd with Linda Murray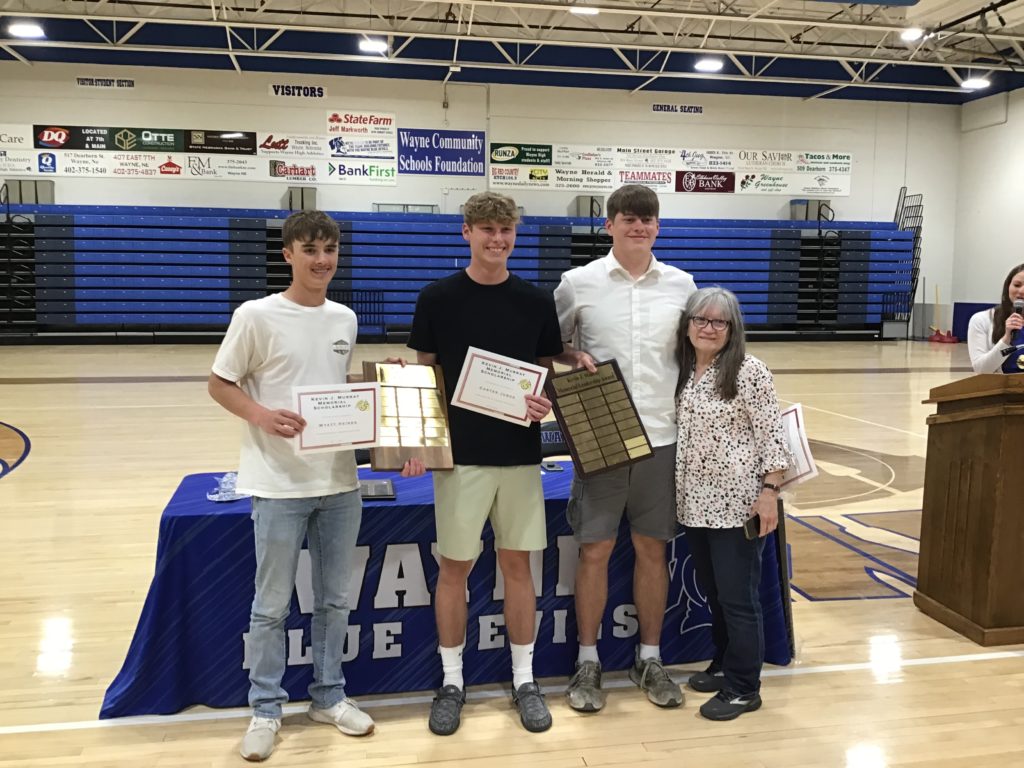 Dennis Otte Memorial Scholarship – Hailey Schroeder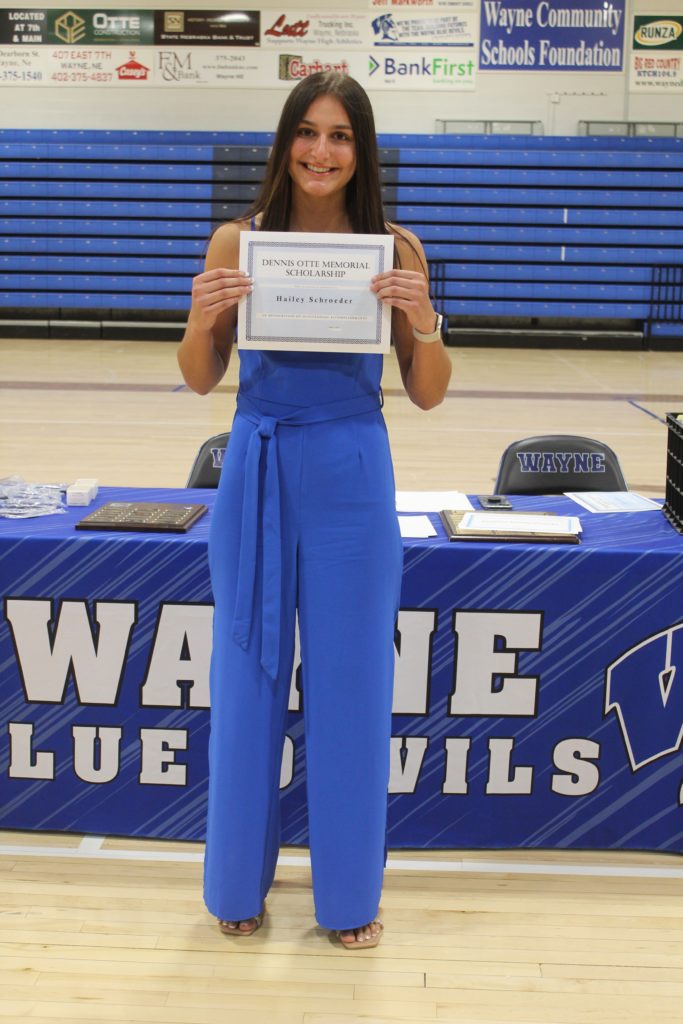 Nana M. Peterson Memorial Scholarship – Brogan Foote with Cap Peterson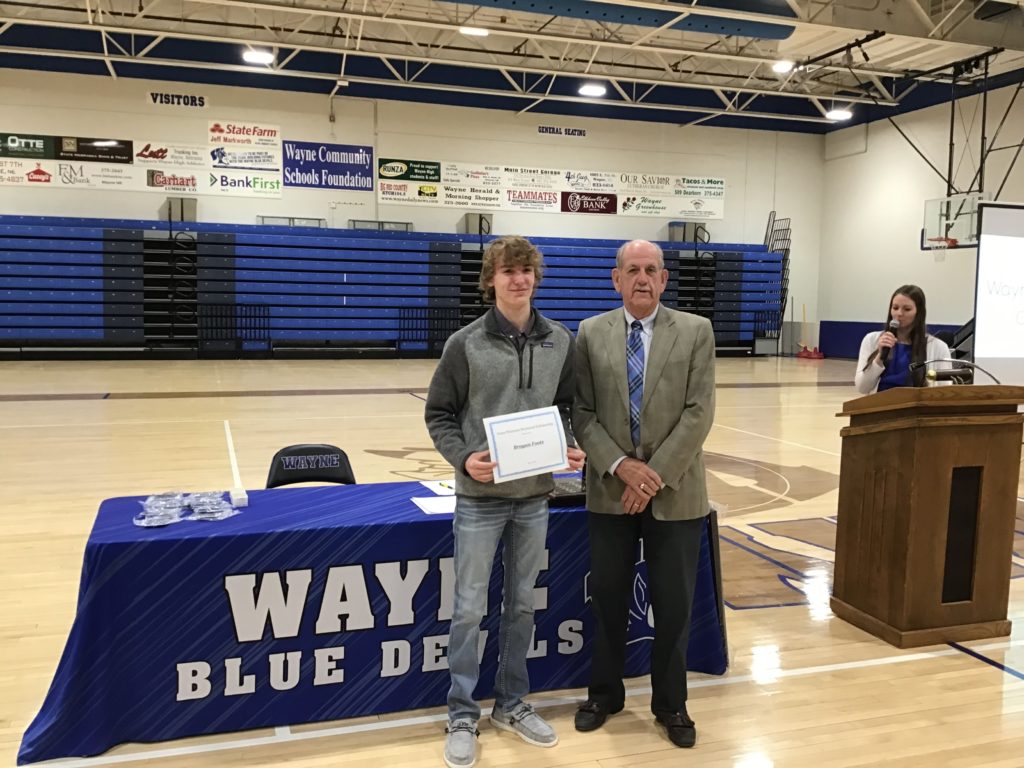 Fred & Violet Rickers Scholarship – Daniel Judd and Kylen Robbins (Not in Photo)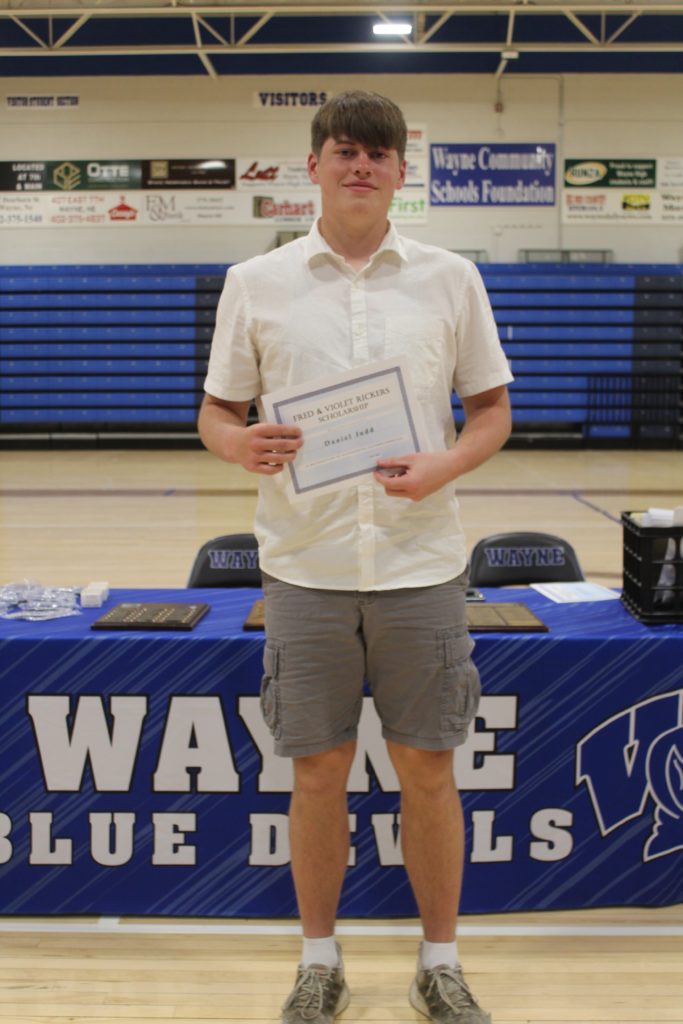 WCSF Retired Faculty & Staff Scholarship – Sophia Reeg